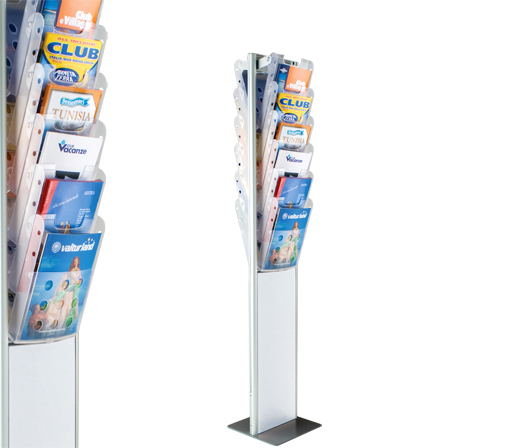 Menhir Display Stand Brochure display system
Showing off is good
Designed to give maximum exposure in
minimum space, the Menhir range
combines simplicity with style.
Call 01924 291333
Leaflet Holders

Perfect for leaflets or small format forms these clear acrylic attachments feature a double pocket and can be mounted on either side of the stand.

A4 Form Holder

Clear acrylic pockets for A4 brochures, magazines or forms. Providing maximum exposure for literature they can be fitted on both sides of the display stand.

A4 Magazine Holder

Interlocking Stacker Pockets provide a great way to organise and display magazines in waiting rooms or retail environments. They can be mounted on both sides of the Menhir display stand.
Practically two faced
Maximum impact
The Menhir may be configured to display documentation on either one or both sides of the stand as required with the option of including graphics, branding or a crowner.