Intuos DRAW with drawing package for MAC or PC
Responsive graphics tablet
If you're just starting out and finding your own style, Intuos Draw can help take your work to the next level. Sketch and paint to your heart's content. It's like having an entire store of art supplies at your fingertips.
A world of design tools at your fingertips.
Simple and highly capable with customisable hot keys.
With an Intuos pressure-sensitive pen and a tablet designed for both right-and-left-handed use, drawing is as natural as pen on paper.
Battery pack and wireless module supplied separately.
Compact and lightweight, Intuos Draw is perfect for limited desktop areas and easy to transport.
Open the world of digital graphic design.
Highly sensitive and accurate to reproduce your pen stokes perfectly.
Achieving Your Creative Dream.
You're Only An Intuos Away.
Unleash your creativity with the new Intuos. Whether your dream is starting your portfolio, racking up some 'Likes', or pushing the limits of creativity, Intuos has everything you need to make it happen.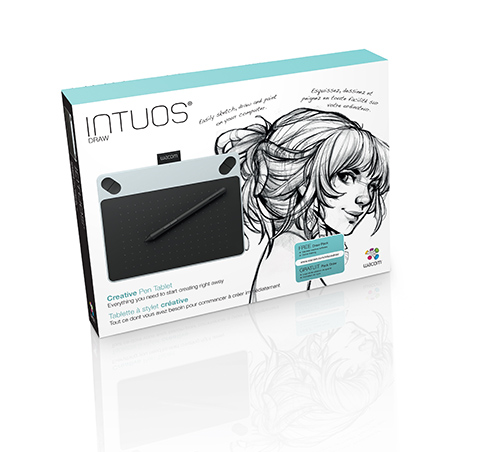 Everything You Need
In One Creative Box
Whatever your artistic ambitions, Intuos can take you there. Find everything you need to get started in one package. Each Wacom quality pen tablet comes with a free creative package that includes downloadable creative software designed for your interests, access to online videos and tutorials that instruct and inspire, a special offer to print your digital creations, and even Wacom Cloud storage.
Quick Start
Compatibility & Simplicity
Setup is simple. Just plug a single USB into your Mac or PC. Install the driver, then register and download your creative software. And you're ready to start creating. It's quick and easy to get started with Intuos. Wireless connectivity is also available through the wireless adapter (sold separately).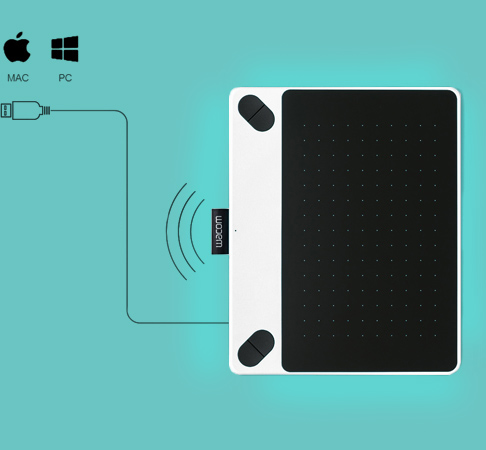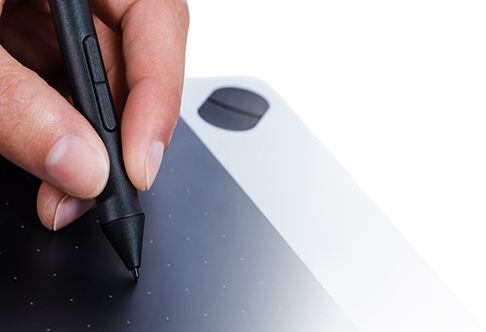 Create Something Amazing
Pressure sensitive pen
Intuos is a beautifully designed pen tablet that is easy to use. Draw, paint, or edit with the natural feel and movement of a pen. With 1024 distinct pressure levels, the precise pen perfectly mirrors your natural brushstrokes and lines.
Software included
Everything an artist needs to get started in the world of digital graphics. Paint, draw and sketch anything with ArtRage Lite.

Learn More

Control Room.
Your device settings everywhere.
Save your preferred Wacom device settings in the Wacom Cloud and access and load your settings from everywhere.
Learn More