Intuos Pro finest pen and multi-touch capabilities
Designed for creativity.
Designed for creative minds, the Intuos Pro tablet with multi-touch and pressure sensitive pen delivers a natural and intuitive experience. Extend your creative capabilities on the software you already love.
Draw, sketch and paint in the same natural way.
Available in three different sizes, all with the same professional specification.
2048 distinct levels of pressure sensitivity ensures realistic feedback.
Multi-touch gesture control allows for intuitive manipulation of your digital art.
Simple, elegant and completely natural.
Each Intuos Pro comes complete with the Intuos Grip pen and software drivers for MAC or PC.
Wireless connectivity gives you the freedom to work however you like.
For broader brush strokes, the Intuos Pro Large provides an incredible canvas to work from.
Special edition Medium Intuos Pro with black and silver casing.
Configure the ExpressKeys however you like.
Achieve creative goals.
Take your art to the next level.
The innovative Wacom Intuos Pro pen tablet combines Wacom's finest pen capabilities and intuitive multi-touch gestures. It gives you the power to produce professional results with the precision and control you demand from your professional software.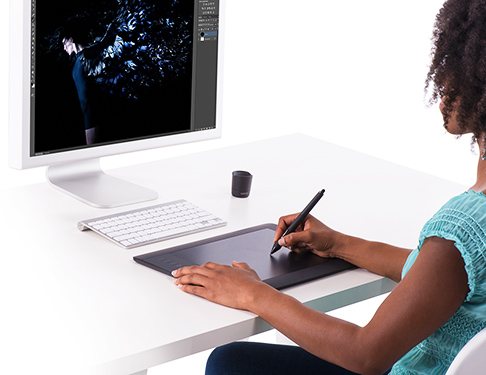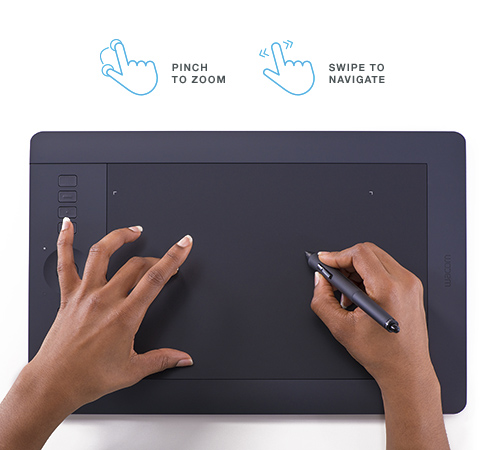 Efficiency at your fingertips.
Unparalleled control and comfort.
The combination of pressure-sensitive pen input with multi-touch gesture support delivers a more fluid, more enjoyable experience as you create. Pan, zoom, and navigate naturally with gestures on the multi-touch surface of the Intuos Pro. Create and access your own multi-touch shortcuts. Enjoy the comfort of the Wacom Grip Pen.
Your endless creative toolbox
Draw, paint and sketch without boundaries
2048 levels of pen pressure sensitivity and tilt recognition let you create with the accuracy and precision of traditional brushes, pens and markers, while multi-touch gestures allow you to position and navigate your work intuitively.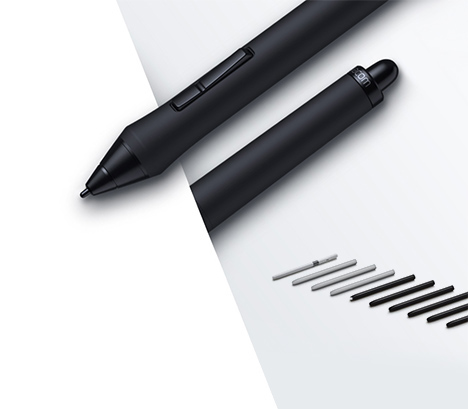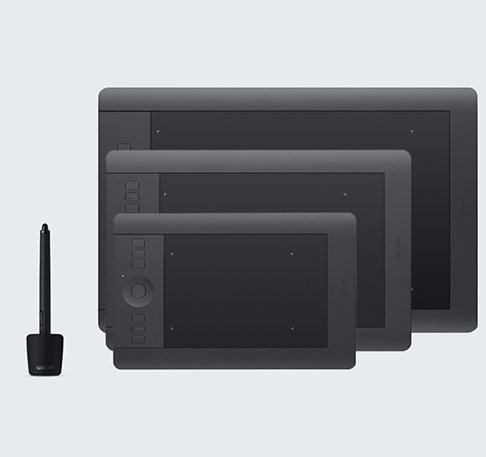 Size isn't everything
Find the Intuos right for you
Depending on your style of work you'll find an Intuos Pro to suit. All three sizes have the same features providing the same levels of precision and control. If you need portability or where desk space is tight, the small Intuos Pro will not compromise your capability, but if broader pen strokes are key, then look to the medium or large Intuos Pro.
Enjoy wireless flexibility
Cut down on cord clutter and enjoy the freedom of creating wirelessly. Intuos Pro is designed ergonomically for both right and left hand use, so you'll be comfortable all day.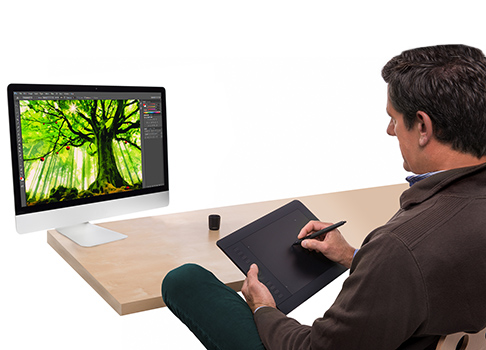 Control Room.
Your device settings everywhere.
Save your preferred Wacom device settings in the Wacom Cloud and access and load your settings from everywhere.
Learn More