Intuos PHOTO with photo editing software for MAC or PC
Re-imagine your photography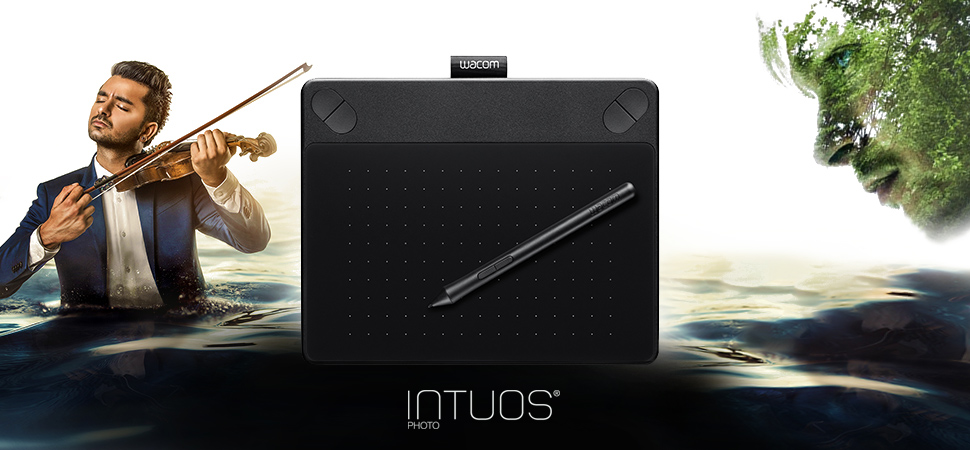 Make memories even better with the new Intuos Photo. It includes Wacom's leading pen & touch tablet technology, downloadable creative software and online training. So whether your dream is posting the perfect portrait, pushing the limits of creativity, or winning your first prize, Intuos Photo has everything you need to make every picture perfect.
Intuos Photo image editing tablet
Multi-touch gestures allow complete control over your images
Simple and easy to use, Intuos Photo takes you to the next creative level.
Supplied with free professional software to get you up and running straight away.
Simple USB connectivity to your MAC or PC
Compact and portable design makes Intuos ideal for working on the move.
Changing nibs is quick and easy.
The pressure sensitive Intuos stylus allows for 1024 degrees of pressure.
Amazing photos, in a snap!
Make photo projects easy and fun.
With Intuos Photo and stylus, you can edit photos with more accuracy and creativity than a mouse. Add handwritten text or drawing and painting to truly personalize your projects. Perfect your memories of friends, family and travel, try new creative techniques, or use your images to create cards, invitations, photobooks or other crafts.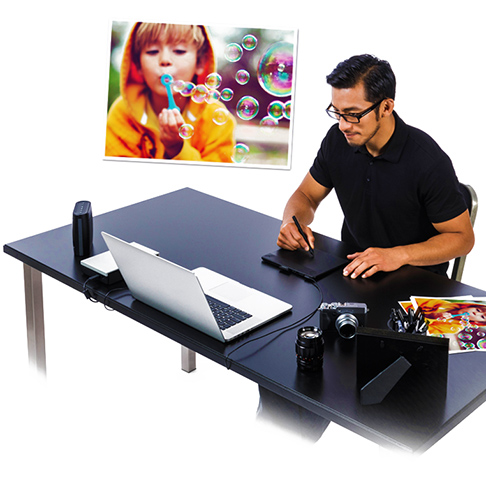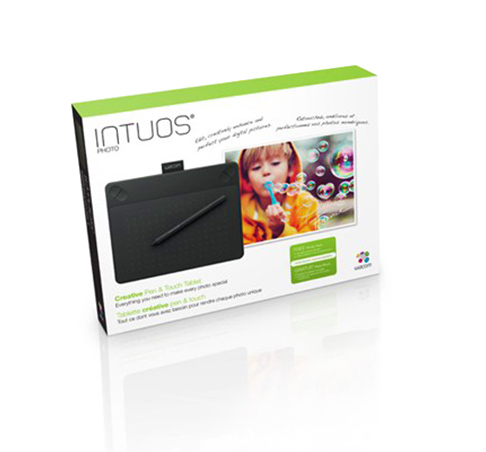 A Whole Studio
In One Package
Equipped with photo editing tools, software, services and online training, Intuos Photo makes it easy to turn digital images into special mementos, projects, photo books and more. Each Wacom quality pen tablet comes with a free creative package that includes downloadable creative software designed for your interests, access to online videos and tutorials that instruct and inspire, a special offer to print your digital creations, and even Wacom Cloud storage.
Quick Start
Compatibility & Simplicity
Setup is simple. Just plug a single USB into your Mac or PC. Install the driver, then register and download your creative software. And you're ready to start creating. It's quick and easy to get started with Intuos. Wireless connectivity is also available through the wireless adapter (sold separately).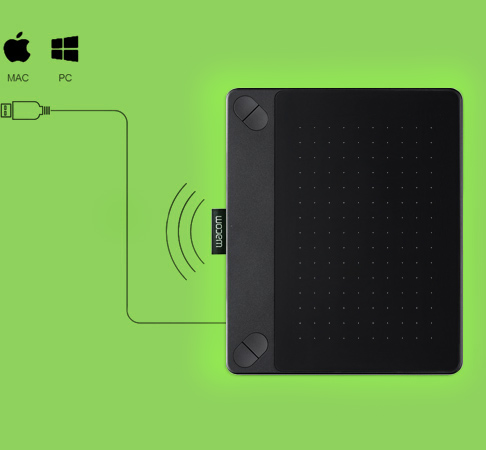 Pen and Multi-touch
Work with the detail
Intuos Photo is a beautifully designed pen tablet with multi-touch gesture capability. Draw, paint, or edit with the natural feel and movement of a pen. With 1024 distinct pressure levels, the precise pen perfectly mirrors your natural brushstrokes and lines.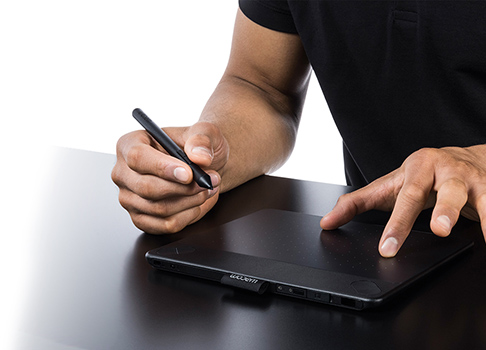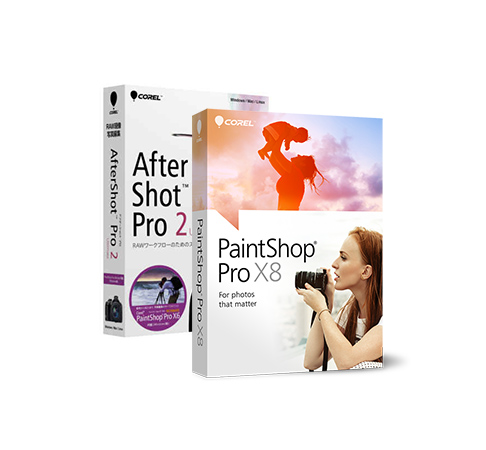 Corel PaintShop Pro X8
Corel Aftershot Pro 2
Software included
Intuos Photo comes with Corel® PaintShop® Pro X8 for Windows and Corel® Aftershot® Pro 2* for Windows and Mac. Macphun Creative Kit* (Tonality Pro, Intensify Pro, Snapheal Pro, Noiseless Pro) is also available for Mac users.
Everything you need to edit and transform
your images into true works of art.

Control Room.
Your device settings everywhere.
Save your preferred Wacom device settings in the Wacom Cloud and access and load your settings from everywhere.
Learn More