Cintiq 27QHD & 27QHD Touch Creative Pen Displays for MAC or PC
'Forward' to the Drawing Board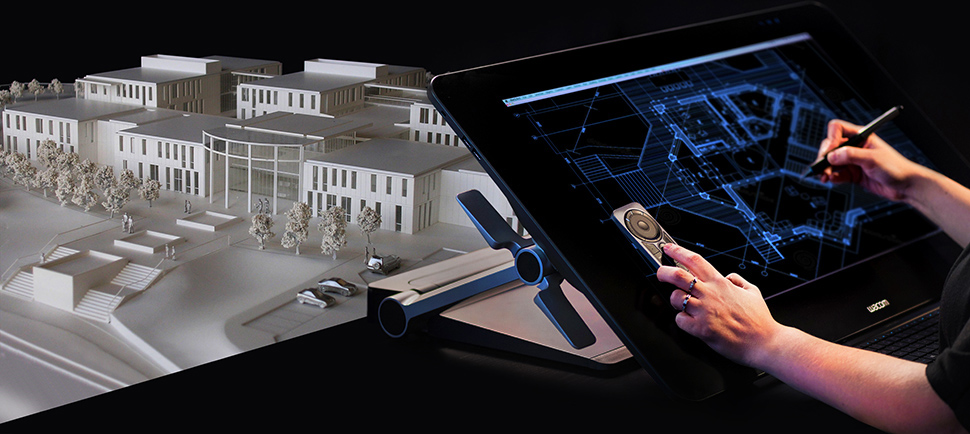 Experience professional creativity on a crystal clear 27'' HD display.
Creating on-screen is natural, intuitive and fast using the Wacom Pro Pen and
Cintiq 27QHD or Cintiq 27QHD Touch featuring full multi-touch gesture control.
Cintiq 27 inch QHD digital drawing board
Multi-touch gesture and pen control
Wacom Pro Pen for ultra sensitive response
Set up your favorite hotkeys on to the ExpressKey remote with touch wheel.
Available with an ergonomic adjustable stand to optimise your working angle.
Simple and elegant solution to get the best working position.
Work with your hands or with your Pro Pen.
Quick and simple to set up with your MAC or PC.
Draw. Paint. Design.
Completely natural feedback.
Revolutionize the art of creating digitally.
From architecture, animation and 3D modelling
to graphic design and traditional art.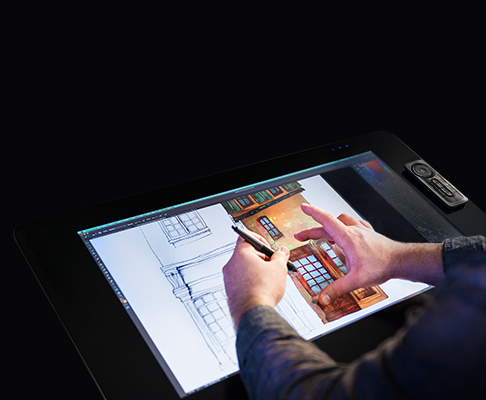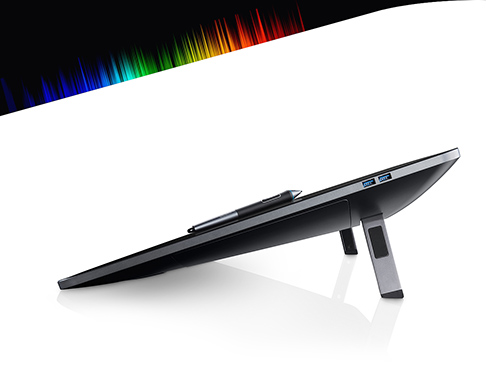 Advanced Design
For a Traditional Feel.
Without any physical or visual disruptions to the work surface, you'll enjoy space and freedom for your creativity. You can easily find the optimum working angle with the fold out legs, providing extra tilt.

Space to Play.
No borders, no boundaries
The Cintiq's 27'' (2,560 x 1,440) seamless edge-to-edge glass screen with an extra wide viewing angle, enables you to create richly detailed, large scale work. Create naturally, intuitively and directly on-screen with firm nibs or felt nibs to give a super tactile pen and paper feel.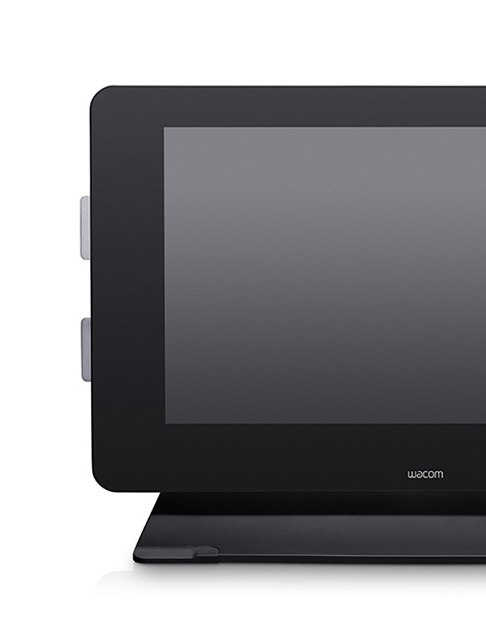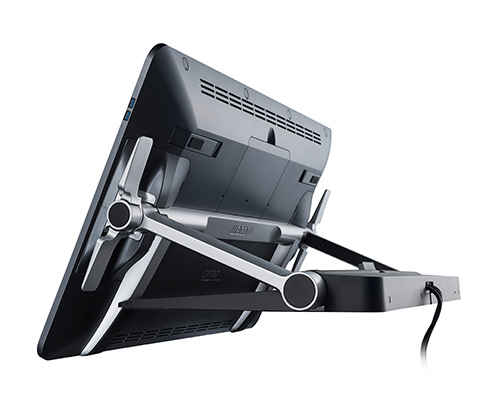 Work naturally
Work comfortably
The Cintiq Ergo Stand is available as an option. It provides seamless adjustment designed to give you the natural feel of working on an easel or drafting table. Adjust it to work best for you ergonomically, whether sitting or standing.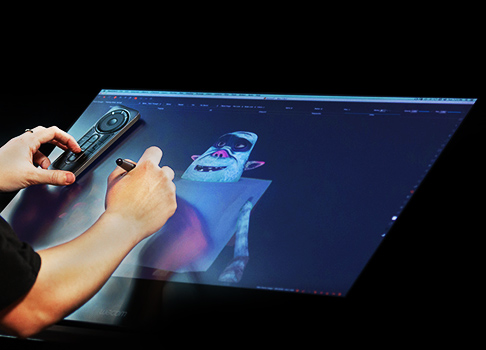 Instant Access
Customize your favorite shortcuts
The ExpressKey® Remote encourages fast, flexible workflow with a Touch Ring to scroll, zoom and rotate. Put it on the screen, beside your keyboard or right in your hand. Spend less time searching for what you need and more time getting lost in your ideas.
Create Something Amazing
From broad brush to fine tip
The natural, elegant feel of the Pro Pen allows you to express your creativity all without the need for heavy batteries. A selection of interchangeable nibs provides a range of different feels and possibilities.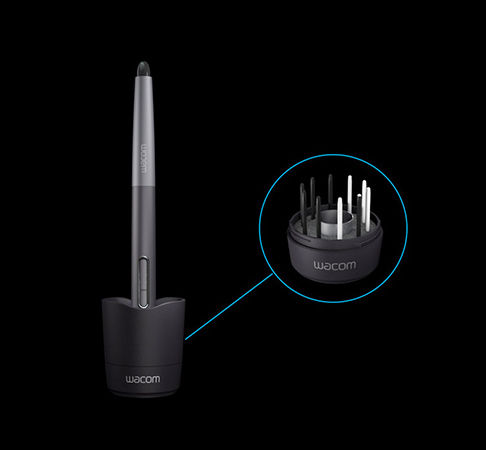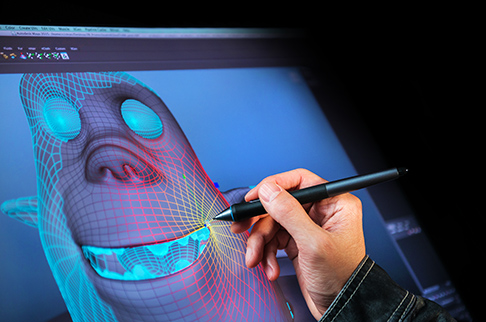 Precision like never before
Pressure sensitive pen
The Pro Pen offers ultra-fine precision through 2048 levels of pressure sensitivity, tilt recognition and a comfortable ergonomic design.
Plug and Play.
MAC and PC Compatible
Simply install the driver on your MAC or Windows PC, connect via USB and HDMI and you're ready to go with a desktop you already know and love.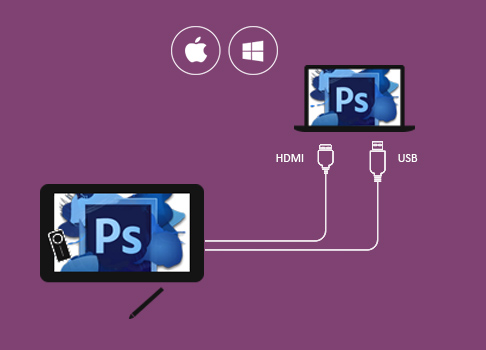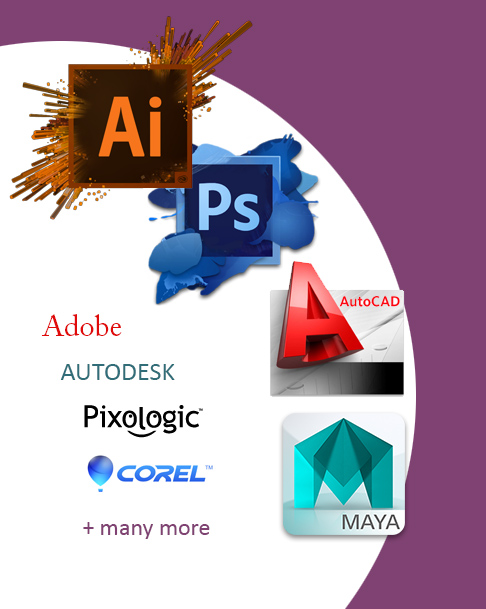 The Software You Love.
On the platform you know.
After you have connected Cintiq to your MAC or PC, it will mirror your desktop giving full access to all your software. With the Cintiq 27QHD creative pen and touch display you can touch to pan, zoom, rotate and activate on-screen controls for a smoother and more instinctive workflow in many of your favorite creative applications, from Adobe Photoshop to Autodesk Mudbox or Corel Painter.

Your device settings everywhere.
Save your preferred Wacom device settings in the Wacom Cloud and access and load your settings from everywhere.
Learn More