Cintiq 22HD & 22HD TouchCreative Pen Display for MAC or PC
Draw like never before.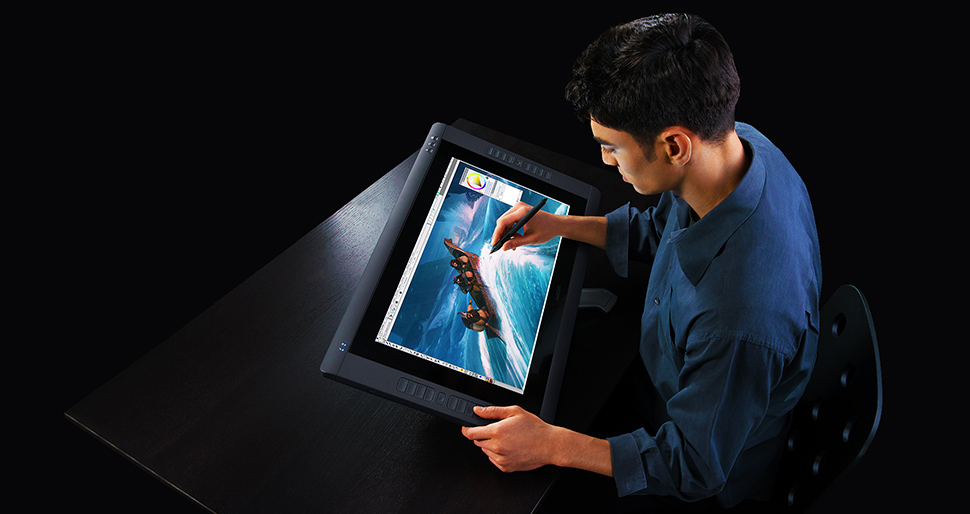 The Cintiq 22" high definition screen is an industry-leading pen display.
Supplied with the Wacom Pro Pen and available with full multi-touch gesture control (22HD Touch)
the Cintiq 22" is a design tool which meets the needs of modern creative professionals.
The Cintiq 22 Inch Pen Display creates a whole new way to work digitally.
Fabulous open work space to design on with the Wacom Pro Pen.
Touch strips and hot keys give quick access to any shortcut you like.
Angle adjustable stand allows you to quickly find the best working position.
The Wacom Pro Pen delivers unrivaled precision, tilt recognition and 2048 pressure sensitivity.
Full multi-touch gesture control allows you to interact in an intuitive and natural way.
Elegant, refined design places your creativity center stage.
Dive into your digital image.
Completely natural feedback.
The Cintiq 22HD touch offers a unique combination of so many innovative features that it will feel like nothing less than an extension of your senses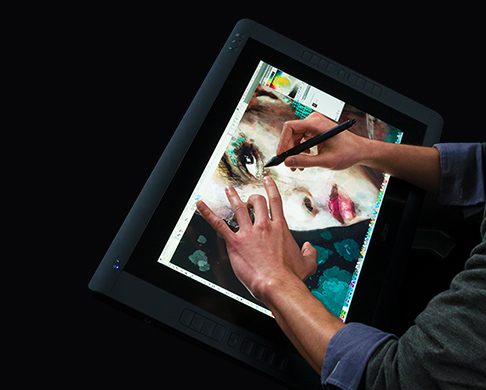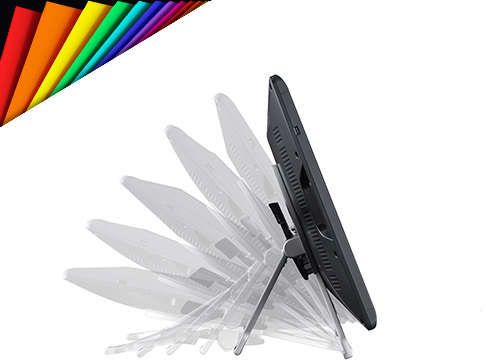 Create in comfort.
Angle adjustable stand.
Find your perfect working position quickly and easily allowing you to draw in complete comfort.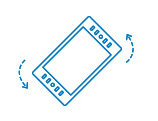 Introduce a new spin.
Just like paper.
You can easily rotate your entire Cintiq; completely freeing up the way you work. Position your work exactly where you need it for natural and comfortable pen strokes, every time.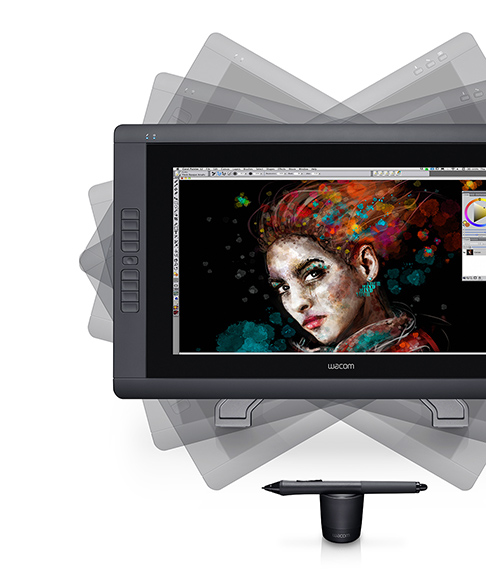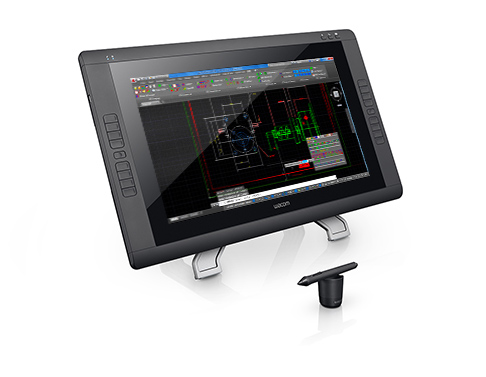 Expansive canvass
Zoom for the detail or the overview.
It's not just the 21.5" full HD display with 1980 x 1080 pixel resolution and 16.7 million colors that make working with the Cintiq 22HD such an experience. It's the ability to position and navigate your work intuitively that lets you dive into your digital image in a whole new way.
Just what you need.
Right where you need it.
The ExpressKeys to the left and right of the screen can be configured and customised to any shortcut key. Ensure seamless workflow, no matter which application you're in.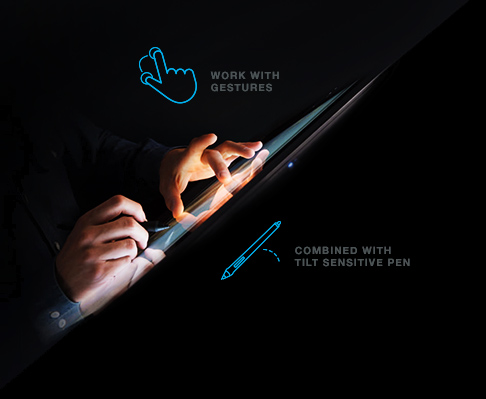 Hands on creative experience.
Pen and Multi-touch
Keep your hands on your work. Literally. Wacom gives you support for on-screen gesture recognition, available in many of your favorite creative applications, from Adobe® Illustrator® to MudBox®. Naturally, you'll appreciate the precise, intuitive control of working directly on-screen with Wacom's pressure-sensitive pen.
Create Something Amazing
From broad brush to fine tip
The natural, elegant feel of the Pro Pen allows you to express your creativity all without the need for heavy batteries. A selection of interchangeable nibs provides a range of different feels and possibilities.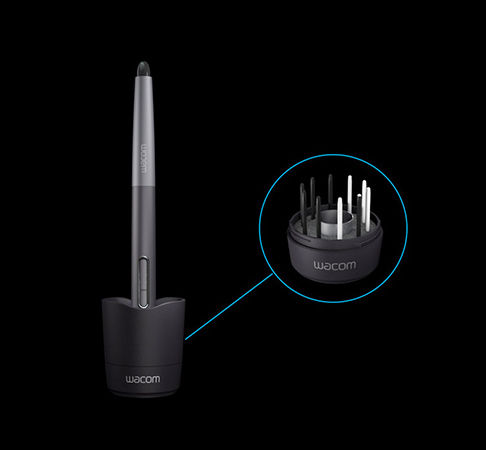 Plug and Play.
MAC and PC Compatible
Simply install the driver on your MAC or Windows PC, connect via USB and HDMI and you're ready to go with the same desktop experience you already know.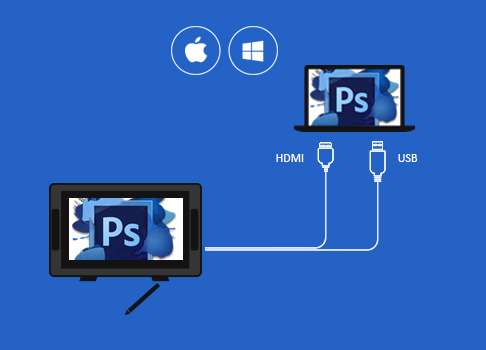 The Software You Love.
On the platform you know.
After you have connected Cintiq to your MAC or PC, it will mirror or extend your desktop giving full access to your software. With the Cintiq 22HD creative pen and touch display you can touch to pan, zoom, rotate and activate on-screen controls for a smoother and more instinctive workflow in many of your favourite creative applications, from Adobe Photoshop to Autodesk Mudbox or Corel Painter.

Your device settings everywhere.
Save your preferred Wacom device settings in the Wacom Cloud and access and load your settings from everywhere.
Learn More