Wafer Light Box
Slimmed down, no compromises
At only 1cm thick, the ultra portable Wafer light panel combines style with practical features.
Models & Prices
Clever light technology
An ultra thin bright idea
Light diffuses evenly throughout the screen from LED light strips mounted in the frame. The frame also features calibrations in cm and inches.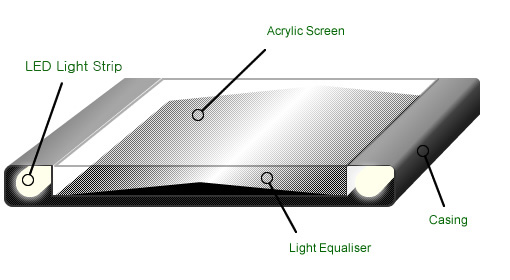 Back-lit work station
Work in the way that suits you
With its non-slip feet and solid acrylic screen the Wafer is ideal for anything from tracing designs to viewing slides. The screen is calibrated in centimetres to the left and top and features a fully dimmable back light.