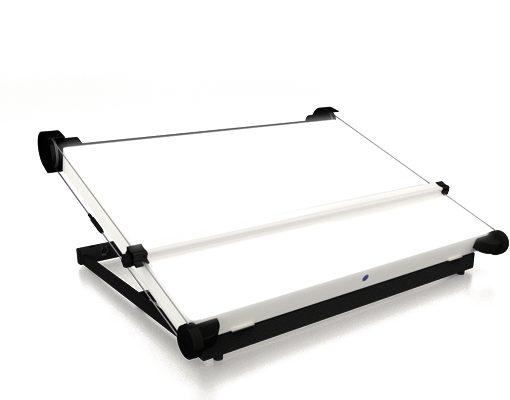 Priory Beam Tec
Seriously designed for serious designers
The Priory Beam Tec comprises of an Beam Box LED light box fitted with an adjustable desk top frame and parallel motion.
Models & Prices
A1 PRIORY BEAMTEC WITH PARALLEL MOTION
Professional accuracy
The right light, where you need it
5000K colour corrected LED's ensure accurate colour reproduction. This light box is fitted with a parallel motion and may be also fitted with a carry handle for extra portability.
Right Where You Want It
The fully welded steel Priory frame allows the light box to be positioned at thirteen different working angles. The unit also features a retaining catch to hold the frame closed during transport.