Lift Up Drawing Desk with instrument drawer
Up Lifting
The floor standing A1 Lift Up drawing table is the ideal compact drafting desk and may be fitted with either a counter balanced or cross-wire parallel motion.
Models & Prices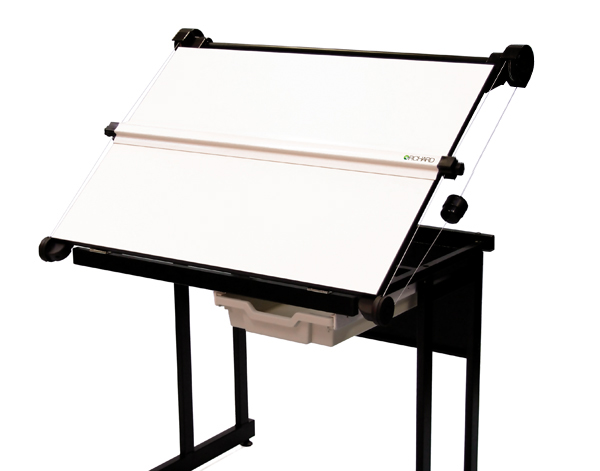 Functional Details
Designed for practical design work
Durability and a compact design make Lift Up drawing tables ideal for colleges or other educational
environments. Each one is provided with an A4 sliding tray perfect for paper, pens and pencils.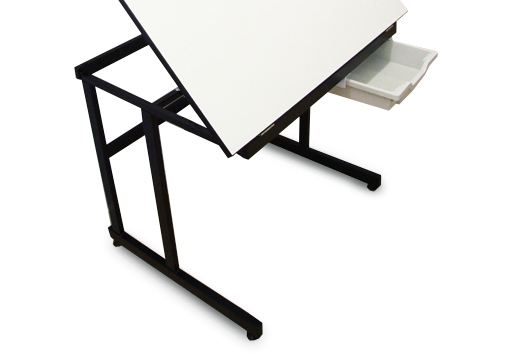 The education station
Built for the classroom
The simple robust design makes Lift Up drawing tables perfect for college environments with a standard table height and table surface which may be adjusted to horizontal. Lift up drawing boards are supplied fully assembled and ready to use.
Work in the way you want
Because we're not all the same
The fully integrated drawing board can be lowered to a horizontal position to form a standard height table but also has 13-stages of angle adjustment.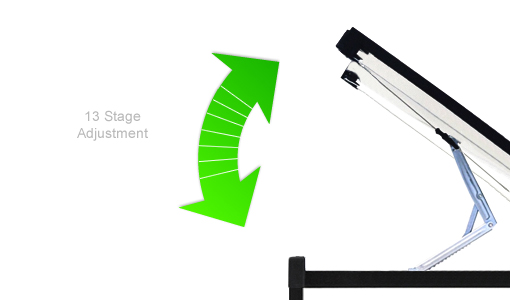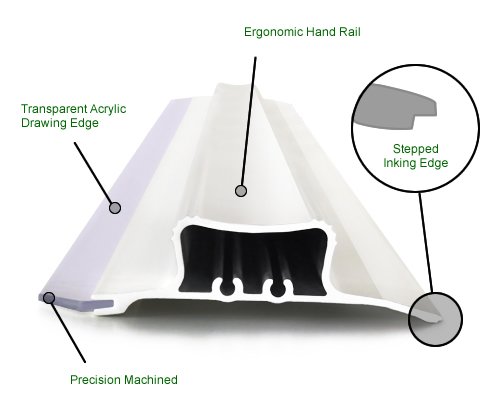 Straight Edge
Pure precision
The aluminium straight edge features a precision machined 15mm transparent acrylic blade running full width along the drawing edge. The bottom of the straight edge is designed with an inking edge.