Denby Beam Tec
Design like never before
The Denby Beam Tec light table comprises of an BeamBox light box complete with a parallel motion, fitted to a Denby twin column stand.
Models & Prices
A0 DENBY BEAM TEC LIGHT TABLE
A1 DENBY BEAM TEC LIGHT TABLE
Reliable reproduction
Colour corrected LED
Available at A0 or A1 light tables in either glass or acrylic they are fitted with 5000K colour corrected LED's to ensure accurate colour reproduction.
Standing tall and bright
Free-standing Light Table
The foot operated spring assisted stand is fully adjustable and is able to lock the light table position at different heights and angles between horizontal and 80°. Its smooth action makes the adjustments virtually effortless. Locking castors may be fitted if required.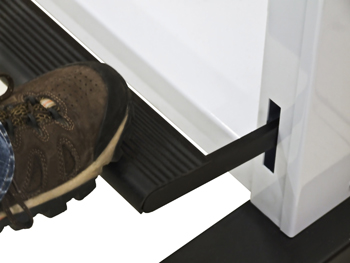 Pure precision
Accuracy taken to the next level
The aluminium straight edge features a precision machined 15mm transparent acrylic blade. The straight edge runs the full width of the drawing board. The bottom of the straight edge is rebated which allows ink pens to be used
without smudging.