Beam-Table Light Table Free-standing LED light table
Get your plans on the table
For when simplicity and size are key, the Orchard Light Table is a professional grade backlit table providing even and reliable rear illumination.
Models & Prices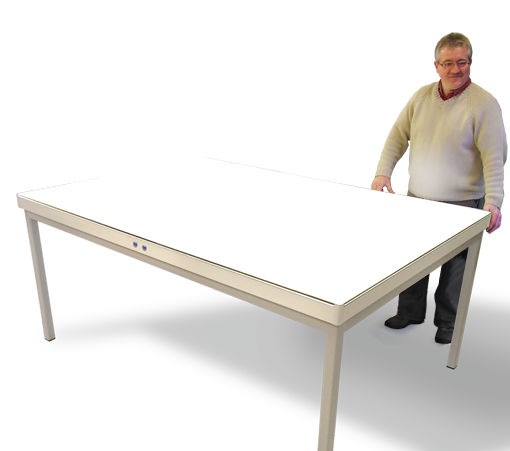 Professional light tables, for high end design or inspection work.
A1 Beam Table, light box table
A0 Free Standing Light Table with integrated cupboard
Reliable Colour Accuracy
When reviewing large format plans, artwork or photography slides, colour reproduction can be an important factor. The 5000K colour corrected LED fitted to all our Beam Tables ensure faithful colour reproduction.
The Beam light table is also available in sizes larger than A0
Manufactured To Your Needs
The welded steel frame provides a solid base for the light box and can be powder coated in a range of standard colours. Plan drawers or cupboard units may be incorporated within the table frame if required.