Drafting Lamp dimmable daylight LED technology
Enlightening
Models & Prices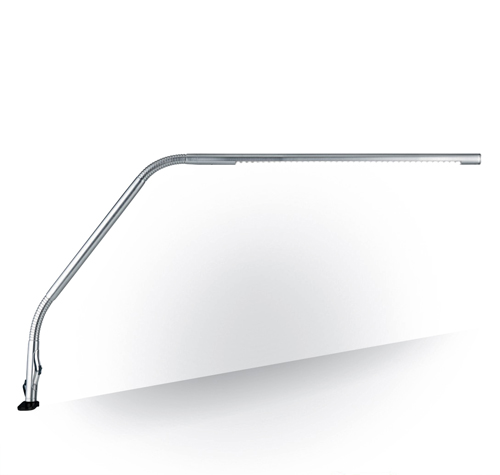 Enlightening
Designed for design
When you spend hours presiding over your work, environmental consistency is a great asset. The sun doesn't stay still, but the all new Orchard draftsman's lamp does, thanks to its multi-purpose table clamp technology.
Efficient and Practical
Energy efficient LED system
This fully adjustable Draftsman's Lamp is both stylish and practical. It is easily mounted to a table, drawing board or artists easel and features a 6500K colour corrected LED's and low energy consumption.