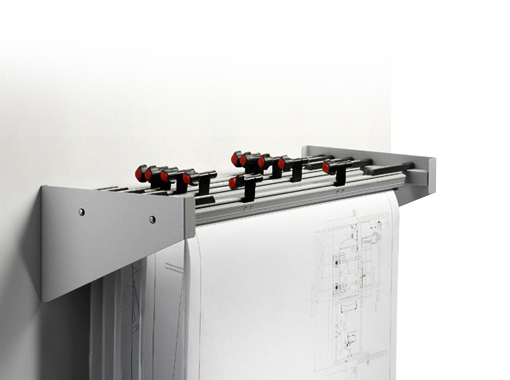 Vistaplan Wall Rack
Hang ten
Standard, double ended wall racks are capable of holding up to 10 plan holders in a space saving way to store up to 500 drawings.
Call 01924 291333
Get the size that works
Simple & effective drawing storage
This double end wall rack is available for either A0 or A1 plan holders and is designed
to be wall mounted. It is supplied flat packed and is easily assembled.